The Owners
The owners, Shawn & Karen, enjoy traveling from camping, Rv-ing, and international travel. We even cruised the French Polynesian islands on a large sailboat!
We both relish hiking in local, state, and national parks. We partake in short mission trips both here in the United States and abroad from Kentucky and South Dakota all the way to Mexico, Austria, and Russia.
While at home, Shawn is an outdoorsman and Karen is a quilter. Cozying up to a good book with our two pups is a pleasant way to spend an evening together. While Shawn, a history buff, reads historical biographies, Karen enjoys an eclectic taste.
Once a month, we travel from Indianapolis to Kentucky to spend a weekend enjoying our dream cabin in the quiet serenity of the woods. Co-hosting with our friends, Theresa & Rick, has been a true blessing as they share their gift of Southern hospitality!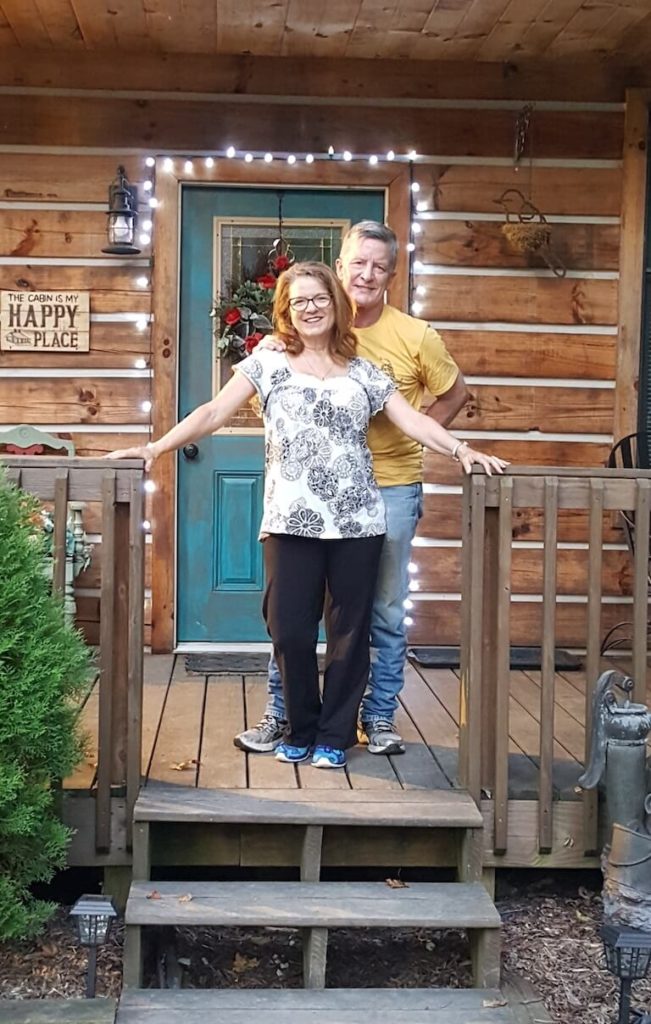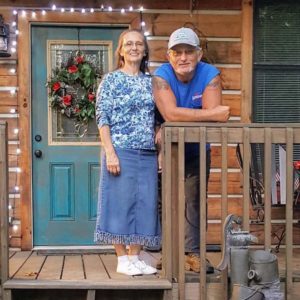 Your Hosts
During your stay, Theresa, a true Southern Hospitality hostess, will be your local host and is available for questions, check in and out, as well as emergencies. Her number will be made available upon registration.
The Story Behind Our Logo

Have you ever wondered how a logo comes to life? In choosing our logo, we wanted it to be both personal and relevant. Only as long ago as 2013, Karen Sheehy caught the bug of quilting. Having been a seamstress since the 7th grade, it seemed like a natural choice and she has been hooked ever since. The logo is copied after the "Log Cabin" quilt block pattern dated 1865-1890.
Shawn has presented a bouquet of yellow roses to Karen since their early days of dating and continues to do so today. The yellow rose is the age-old spokes-color for warm feelings of friendship and optimism – something we hope our cabin imparts to our guests.
The name represents a combination of Shawn and Karen and a respectful nod to the hills of Kentucky in which our cabin is located.
The colors of turquoise, red, and accents of country gold can be found within and outside the cabin. We hope you will feel at home when you stay at our cabin in the woods.